Japan Gives 2.8 Million Dollars To Wfp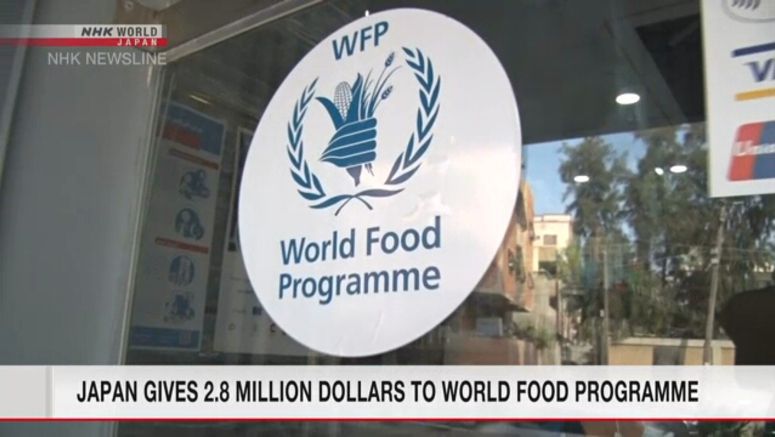 The Japanese government has contributed 2.8 million dollars for food aid in Palestine through the United Nations World Food Programme.
Representative of Japan to Palestine, Magoshi Masayuki, and the WFP Representative in Palestine, Stephen Kearney, signed an agreement on Tuesday in the West Bank city of Ramallah.
The WFP won this year's Nobel Peace Prize. It is providing food aid to about 350,000 people in Palestine.
Two-thirds of Japan's contribution this time will be used for food coupons. The remaining funds will be used to buy canned food made in Japan that will be distributed.
Magoshi said providing food to people in need will help support their lives. He noted that the situation is dire due to the coronavirus, and that Japan will keep offering aid.
Kearney said food is essential for keeping peace. He said support from Japan is "extremely necessary" for the WFP's activities, and for people to know that they will be able to get food tomorrow.