Japan Govt. Poll: 81% Approve Death Penalty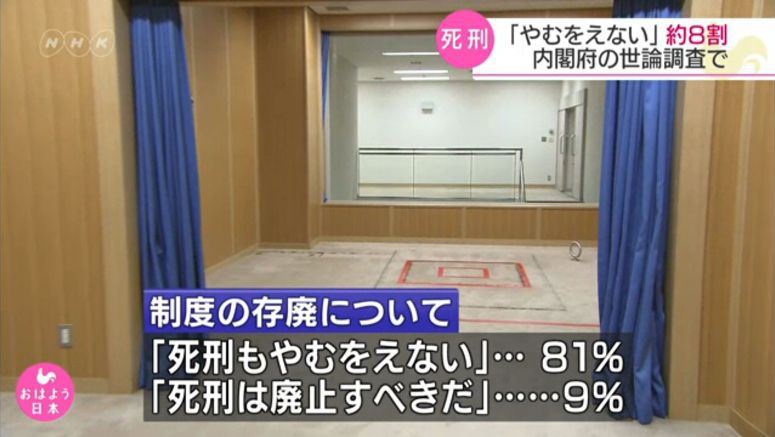 A Japanese government survey shows about 80 percent of respondents support maintaining the death penalty.
The Cabinet Office conducted the survey on the country's use of capital punishment in November 2019, covering 3,000 people aged 18 or older. 1,572 people responded.
81 percent of the respondents said the nation should continue with the death penalty; 9 percent said capital punishment should be abolished.
Those who approved of using the death penalty were asked why they think so and were allowed to give multiple answers.
57 percent said the emotions of crime victims and their families cannot be healed by other punishments. 54 percent said criminals should pay for their heinous crimes with death.
The respondents were asked whether heinous crimes would increase if the death penalty was abolished. 58 percent said "yes," while 14 percent said "no."
The poll also asked whether the death penalty should be retained if the country introduces life imprisonment. 52 percent said the system should be maintained, while 35 percent said it should be abolished.