Japan Imposes More Travel Restrictions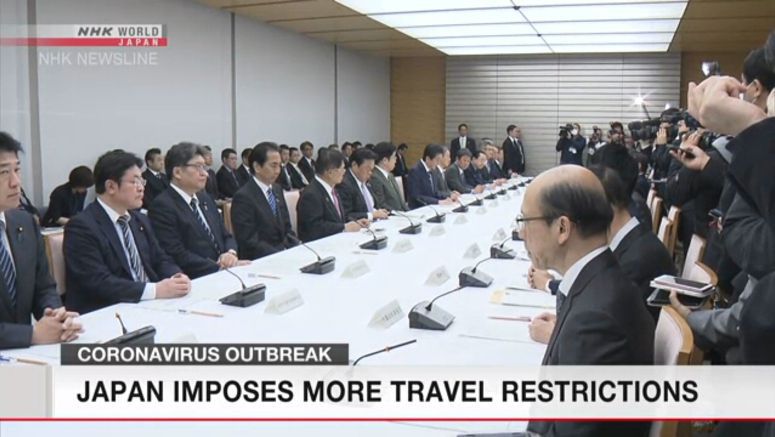 The Japanese government is stepping up measures to curb the new coronavirus spread. As of next Monday, the country will begin quarantining visitors from China and South Korea.
Japanese Prime Minister Shinzo Abe said, "We will ask people entering Japan from the two countries to stay at places designated by the quarantine chief for two weeks and not to use public transportation systems in the country."
The measures will be in place from March 9 to 31 and will apply to everyone entering from the two countries, including Japanese nationals.
The government will also suspend some visas already issued to Chinese and South Koreans.
It will also expand its travel ban list to include parts of Iran and more areas of South Korea, starting on March 7.
In another development, lawmakers are expected to enact a bill as early as next week that would allow the prime minister to declare a state of emergency in response to the virus.
The legislation would enable local governments to control some businesses' operating hours, close schools and instruct citizens to stay home. Authorities would also be able to use buildings and land without the consent of owners for medical purposes.
Senior officials from the main ruling and opposition parties agreed to work to enact the bill Friday next week.
The number of coronavirus cases in Japan now tops 1,000. About 700 are from the Diamond Princess cruise ship.
Health officials are investigating so-called ''infection clusters.'' One of those includes a group of people who attended three concerts at two venues last month in Osaka. At least 15 people who had attended one of the shows have been confirmed infected.