Japan Issues Travel Alert For Daegu, S. Korea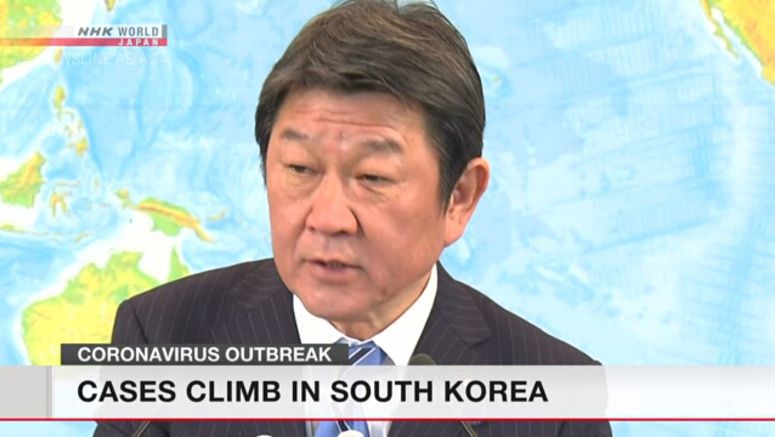 Japan's foreign ministry has issued a travel alert for areas in South Korea that are reporting infections of the new coronavirus.
People without necessary or urgent matters are advised to stay away from Daegu City and Cheongdo County in North Gyeongsang Province.
Minister for Foreign Affairs Toshimitsu Motegi said on Tuesday that the risk for infectious diseases in the area has been raised to level two.
He said people are being told to refrain from gatherings in Daegu, and mass infections have been confirmed at some hospitals in Cheongdo.
Motegi said Japan will continue to work with relevant governments and organizations to gather information and urge people to be careful.
Japan has four travel alert levels. This is the first time the foreign ministry has issued one for South Korea in relation to the new coronavirus.