Japan Marks 130 Years Since Opening Of Parliament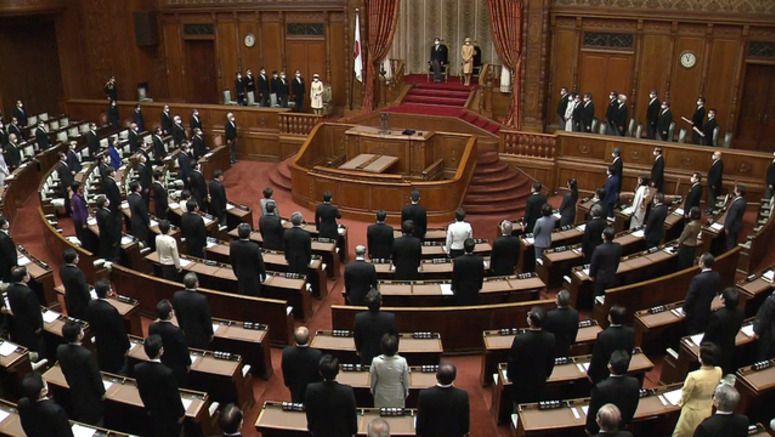 Japanese lawmakers have celebrated the 130th anniversary of the opening of the country's parliament.
The beginning of Japan's parliamentary system dates back to 1890, when members of the Imperial Diet gathered for the first time.
Sunday's celebration at the Upper House plenary hall was attended by Emperor Naruhito, Empress Masako, and Princess Mako, the eldest daughter of Crown Prince Akishino.
The Emperor said Japan and other countries around the world are facing a difficult situation amid the coronavirus pandemic.
He added that the Diet, as the highest organ of state power, has become increasingly important as it works to carry out its duty to achieve national prosperity and world peace.
The Emperor expressed hope that the body will live up to the people's trust and expectations while remembering efforts by predecessors.
Prime Minister Suga Yoshihide spoke after the Emperor.
He said Japan has to overcome various challenges such as a declining birthrate and a shrinking and aging population.
He also addressed the pandemic and noted that Japan should further strengthen trust and cooperation with other countries so it can contribute to world peace and prosperity.
The Japanese Communist Party did not attend, saying the event was centered around the emperor in a way that does not reflect the country's current political system.