Japan May Ease Spectator Cap At Public Events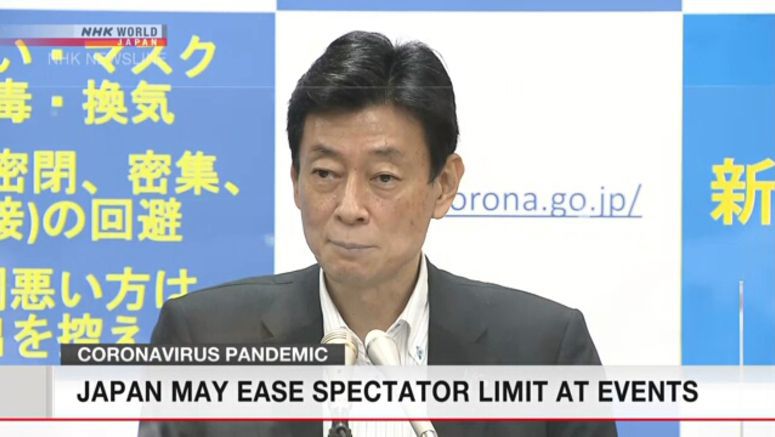 The Japanese government may end its cap on the number of spectators at public events set at a maximum of 5,000, if new coronavirus cases are assessed to be on the decline.
Nishimura Yasutoshi, minister in charge of the coronavirus response, told reporters on Wednesday that the governing bodies of Japan's professional baseball and soccer are asking for the limit to be eased.
Nishimura indicated the cap may be removed if experts assess infections are subsiding at a government panel on Friday.
But he plans to keep the number of spectators to half of the venue capacity.
Citing a super computer analysis, he said that if effective measures are taken, it is possible to further ease the limit on numbers at classical music concerts and traditional drama performances, as people in the audience rarely speak in a loud voice.
Nishimura suggested it may be possible to ease the limit starting from the four day holiday, which begins at the end of next week, after a week of preparation to put thorough anti-virus measures in place.