Japan Pm Abe Proposes Cutback On Major Events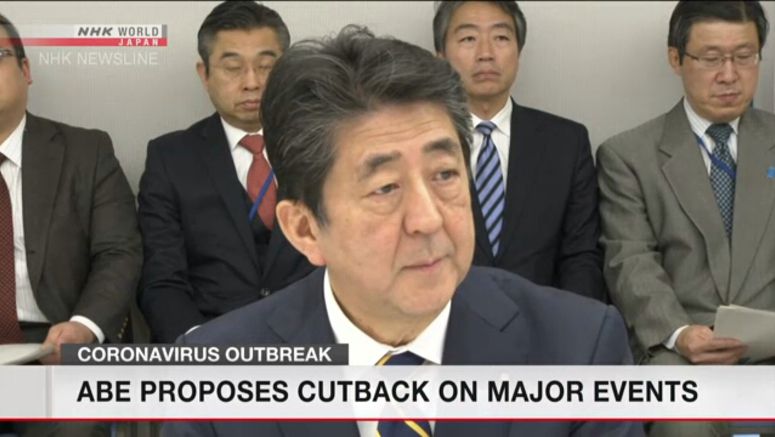 The Japanese government is pressing the pause button on a variety of sport and cultural events to curb the spread of the new coronavirus. Nearly 900 people have been confirmed infected. More than 700 of those cases emerged in a quarantined cruise ship docked near Tokyo.
Prime Minister Shinzo Abe said on Wednesday, "Now is the crucial time to contain the spread of the virus at an early date."
Abe's request to call off, delay or scale down major events for the next two weeks prompted a series of concert cancellations, including one in Osaka.
Major boy band Exile canceled a show just hours before they were due to take the stage. A female fan said that she was really angry at the last-minute decision and that it was their final day of this tour.
Major sporting events are also affected. Basketball and rugby organizers decided to suspend all games for at least two weeks.
And the Japan Sumo Association has scrapped the ring-entering ceremony scheduled for this weekend. That's a week before the spring tournament is due to start. Officials will make their final decision on Sunday whether to go ahead with the event.
The infection is spreading in schools around the northern prefecture of Hokkaido. Its board of education has asked all elementary and junior high schools to close for a week.
Hokkaido Governor Naomichi Suzuki said, "This is an unprecedented decision, but we need residents' help."
More than 1,600 schools will be affected.