Japan Reports 200 Cases In A Day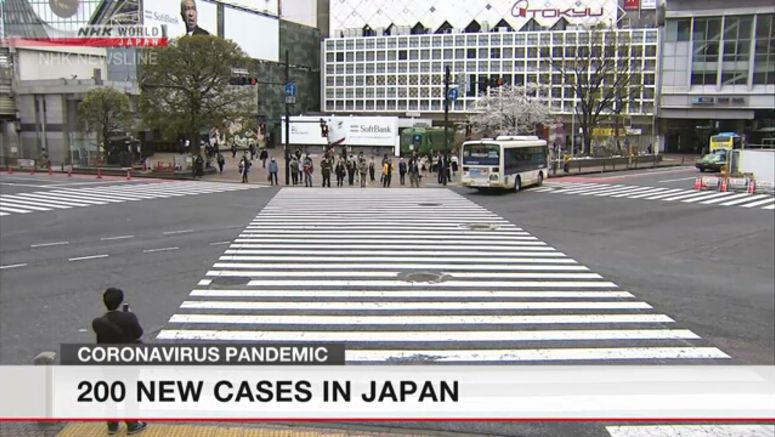 Japan has reported 200 coronavirus infection cases in a day for the first time.
Tokyo confirmed a record 63 cases on Saturday. Neighboring Chiba Prefecture also reported more than 60 cases. That figure includes 57 cases connected to a facility for people with disabilities.
More than 1,700 cases of infection have been confirmed in the country, excluding 712 cases from the Diamond Princess cruise ship.
Sixty-five people have died, including 10 from the cruise ship.
The health ministry says 975 people had recovered and left hospital as of Friday.