Japan Ruling Party Divided On Election Timing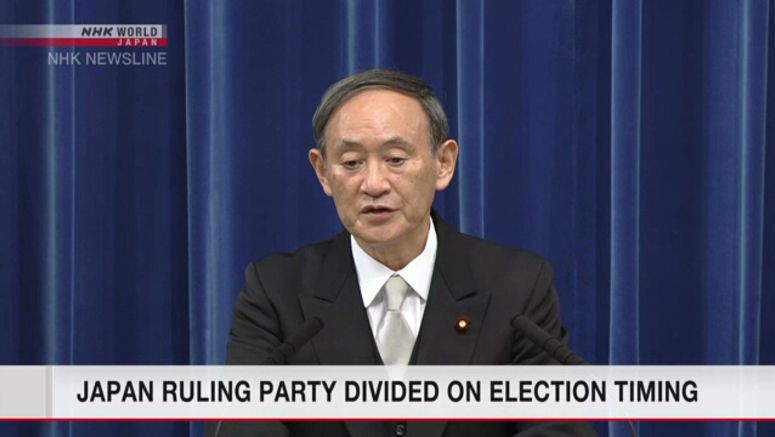 Japan's main ruling Liberal Democratic Party is divided over when to hold a general election, after Suga Yoshihide took over as prime minister last week.
LDP leader Suga told reporters last week that he will prioritize the country's response to the coronavirus and its economic fallout.
He also said he will consider when to dissolve the Lower House for an election, with the terms of current members expiring in about a year.
Some LDP lawmakers say Suga is unlikely to seek an early dissolution as he has already selected a cabinet to deal with the challenges facing Japan.
They say the prime minister should focus on the fight against the pandemic as he vowed not to create a political vacuum.
But other lawmakers say time is limited for a dissolution as Japan is set to host the Olympic and Paralympic Games next summer before the mandate of current Lower House members expires in October.
Finance Minister Aso Taro says Suga should consider dissolving the Lower House early.
Other LDP members want the prime minister to dissolve the chamber for a snap election by the end of this year or January to take advantage of higher approval ratings for Suga's Cabinet in recent opinion polls.
Suga is expected to make a decision based on changes in the number of coronavirus infections and public support rates for his Cabinet.