Japan Sdf Destroyer Leaves For Middle East Mission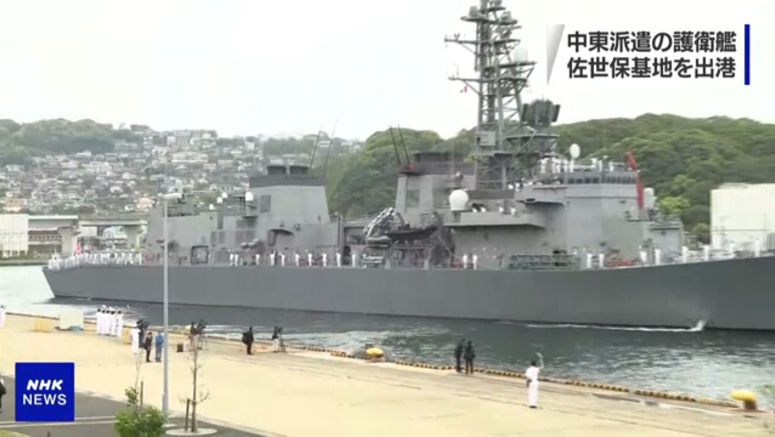 A destroyer of Japan's Maritime Self-Defense Force has left for the Middle East to take on an intelligence-gathering mission to ensure the safe navigation of Japan-related vessels in the region's waters.
The Kirisame left Sasebo Base in Nagasaki Prefecture on Sunday after a ceremony that was scaled back due to the coronavirus. The ship has a crew of around 200.
No family or guests were present at the ceremony. Only fellow SDF personnel attended.
The ship will take on a mission that has been ongoing in the Gulf of Oman and the northern Arabian Sea since February.
SDF officials say the crew will take a virus test and the destroyer will remain in waters near Japan for about two weeks until no on-board infections are confirmed.
The Kirisame is scheduled to arrive in the Middle East in June or soon afterward.