Japan Sees More Fatal Car Crashes In Urban Areas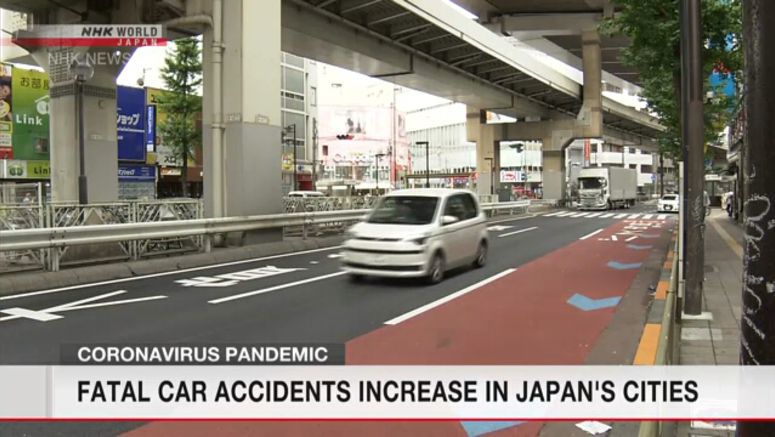 Japanese police say the volume of traffic around the country has plunged amid the coronavirus outbreak, leading to a significant decline in accidents.
But there has been an increase in fatal car crashes in urban areas. Police suspect this is due to more aggressive driving on empty roads.
The National Police Agency says the number of traffic accidents resulting in injury or death stood at 27,763 in March, down about 18 percent from a year earlier.
Both vehicle and human traffic have declined since the number of coronavirus cases began rising.
But the number of fatal accidents has risen in the urban areas of some prefectures.
Aichi Prefecture in central Japan has had the highest number of traffic fatalities this year through May 7. It recorded 61 deaths, up 17 from a year earlier. Tokyo has had 50, up by seven.
Police say the number of accidents resulting in injury or death in Aichi during March and April decreased about 30 percent from the same period in 2019. But fatalities increased by four to 28.
Police are urging caution as they believe drivers tend to become careless and speed up on empty roads.