Japan Stadium To Have More Spectators In Test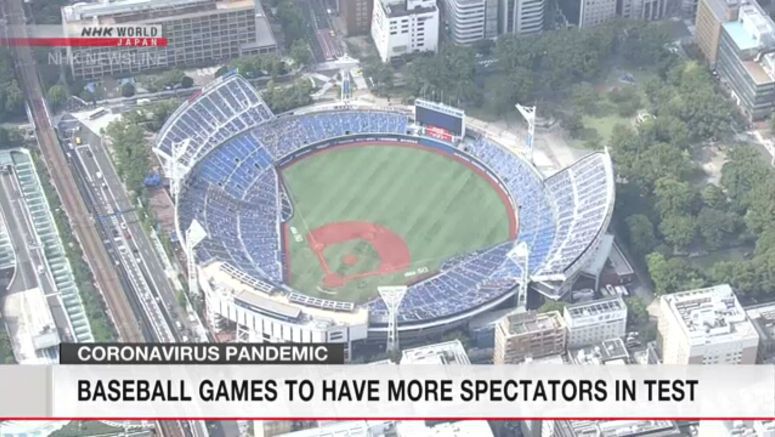 Officials of Kanagawa Prefecture, west of Tokyo, are planning to conduct an experiment at a baseball stadium to see how their coronavirus measures will work when the number of spectators exceeds the limit currently set by the central government.
The number of spectators at venues that can accommodate more than 10,000 people is now capped at 50 percent of capacity. Those venues include soccer and baseball stadiums.
Kanagawa officials plan to conduct the experiment during professional baseball games that will be held at Yokohama Stadium from October 30 to November 1. Officials of the city of Yokohama in the prefecture will also take part.
Specifically, they plan to use high-precision cameras to check if anyone is not wearing a mask.
They also plan to show footage of nearby areas on the stadium monitor after the games and call on spectators to avoid congestion as they go home. They intend to analyze the effectiveness of the measures afterward.
The officials will attend a government subcommittee of experts on Thursday to seek advice and discuss the planned experiment.