Japan Takes Steps To Spur Economy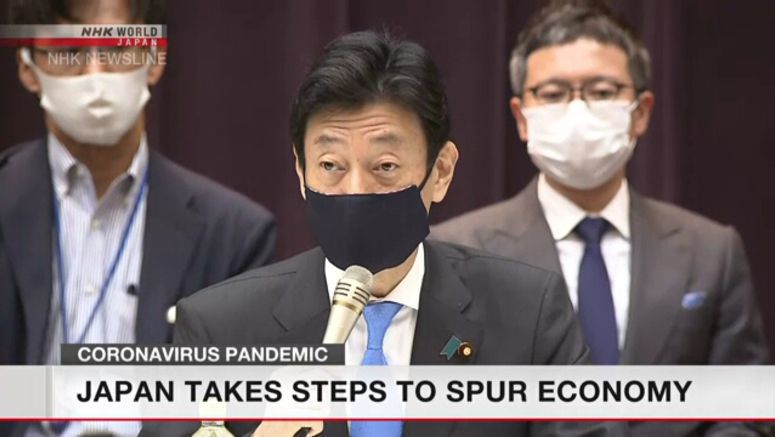 As many countries around the world prepare for a possible resurgence of coronavirus cases, Japan is taking steps to promote social and economic activities.
Government officials and experts met on Friday to discuss their anti-virus strategy.
The minister in charge of the coronavirus response said new plans are in the works to stimulate consumption.
Economic Revitalization Minister Nishimura Yasutoshi said, "We're planning to start two programs from mid-October: Go To Event and Go To Shopping Street."
The Go To Event campaign is aimed at helping businesses in the entertainment field.
Event-goers can get discounts of 20 percent on tickets for museums, concerts, movies and sports events.
The Go To Shopping Street campaign is designed to help small businesses that hold festivals and events bring in more customers. Such shopping districts will be eligible for subsidies of up to about 28,000 dollars.
The government also plans to expand its Go To Travel incentive from October 1 to include trips to and from Tokyo.
Officials in the capital confirmed 195 new infections on Friday. The tally had fallen below 100 on three days this week. But that may have been because of lower testing over the four-day holiday through Tuesday.
Across Japan, more than 81,000 people have tested positive, with over 1,500 deaths.
Still, the government plans to ease entry restrictions for many foreign nationals next month.
Health care workers and students with permission for mid- or long-term residency will now be allowed to take up residence. But they'll need to get tested and self-quarantine for 14 days on arrival.
The rules for businesspeople from some countries have already been relaxed.