Japan Tightens Travel Restrictions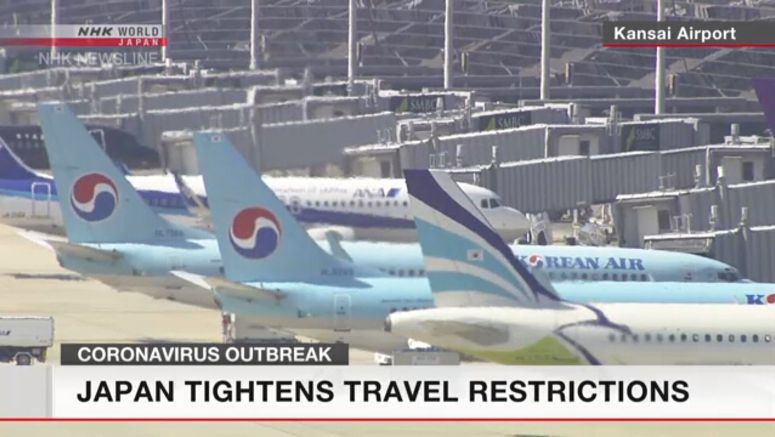 The Japanese government is asking travelers from China and South Korea to self-quarantine for two weeks starting from Monday in light of the coronavirus outbreak.
It will apply to everyone entering from the two countries, including Japanese nationals, until the end of March.
Japanese citizens are likely to be asked to stay at home. Foreigners will be urged to remain in such places as hotels. They will also be told to avoid public transport.
People will be asked to conduct their own daily health checks during the two weeks of quarantine, and contact designated medical centers if they show any symptoms of infection.
Japanese Chief Cabinet Secretary Yoshihide Suga said, "This is an appropriate time for the measure. The infection is spreading in a number of countries, and we are now at a critical juncture. It's important to step up border controls promptly and without hesitation, in addition to preventive measures at home."
The Japanese government also wants all flights from China and South Korea to arrive at airports close to Tokyo or Osaka.