Japan To Add 14 More Nations To Entry Ban List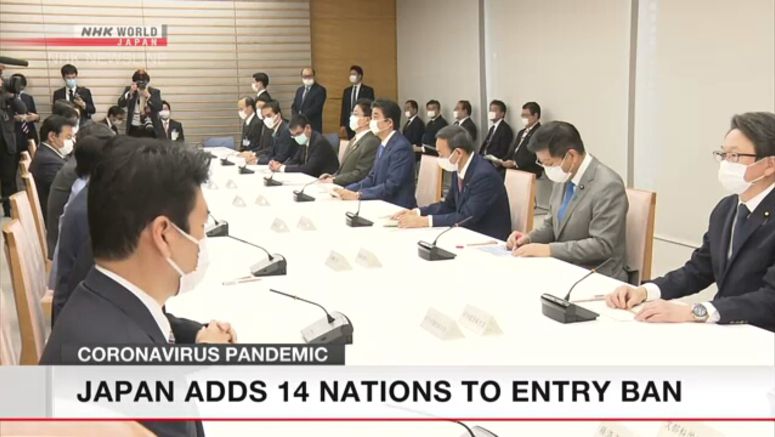 The Japanese government has decided to deny the entry of foreign nationals from an additional 14 countries to step up its coronavirus measures at ports of entry.
The government made the decision at a taskforce meeting on Monday. It will ban the entry of non-Japanese citizens who have been in Russia, Ukraine, Belarus, Saudi Arabia, Qatar, the United Arab Emirates, Kuwait, Oman, Djibouti, Peru, the Dominican Republic, Antigua and Barbuda, Saint Christopher and Nevis, and Barbados within 14 days before their arrival in Japan. The ban will take effect on Wednesday.
The addition will bring the total number of countries and territories covered by the entry ban to 87.
The government has already invalidated the visas of people coming from countries and territories that are not subject to its entry ban.
It initially said the measure would be effective until the end of April. But it has now decided that the visas will remain invalidated until the end of May.