Japan To Allow Larger Crowds Despite Case Spike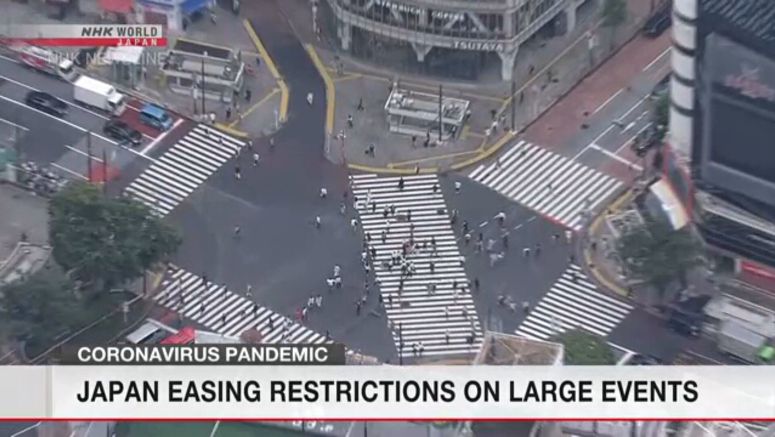 The Japanese government will go ahead with plans to ease restrictions on large events on Friday despite a surge in coronavirus cases in parts of the country, including Tokyo.
The government is raising the maximum attendance at spectator events from 1,000 to 5,000. Daily new cases continue to climb in Tokyo. The capital recorded 224 infections on Thursday, its highest daily total to date.
But the government has decided to stick with its plan, saying the surge in cases is not at a level requiring another state of emergency. Officials say most new cases are among young people and that there is sufficient capacity at hospitals in the capital.
Prime Minister Abe Shinzo said he is watching the situation with concern. But he added that the number of patients in serious conditions is much lower than it was in April and that the healthcare system is not overwhelmed.
The government says cases are rising in nightlife districts and at dining establishments frequented by young people. The number of cases in which the route of infection has not been identified is also increasing.
Minister Nishimura Yasutoshi, who is in charge of the national coronavirus response, and Tokyo Governor Koike Yuriko discussed preventive measures on Thursday.
They plan to meet again on Friday to discuss the expansion of testing and cooperation with governors across the country.