Japan To Boost Infrastructure Strength In 5 Years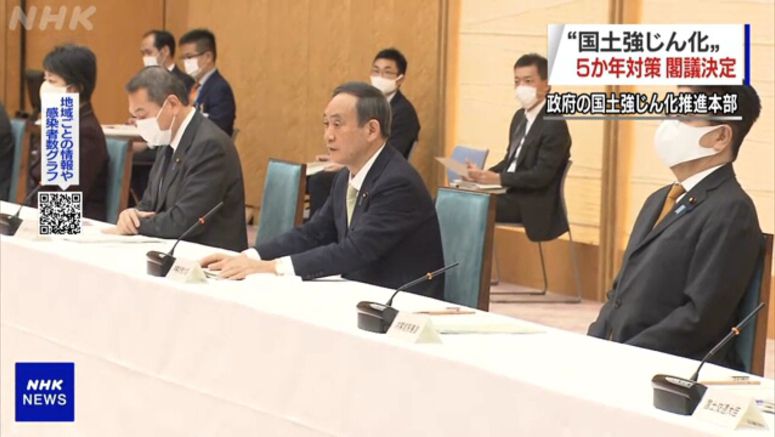 The Japanese government is speeding up measures to strengthen infrastructure against floods and other natural disasters.
Cabinet ministers approved the five-year program on Friday with a price tag of 15-trillion-yen, or about 144-billion-dollars. It's expected to begin in the next fiscal year.
The program includes plans to build infrastructure including dams and river embankments ahead of initial schedules, as well as anti-tsunami measures at ports to prepare for strong earthquakes.
The government also plans to use supercomputers by fiscal 2025 to start providing information on torrential rainfalls about a half-day in advance.
Before the Cabinet meeting, Prime Minister Suga Yoshihide said the government will focus on implementing 123 items over five years.
Suga called on ministers to work with ministries, local municipalities and private sectors to make the country more resilient.