Japan To Curb 'go Totravel' Campaign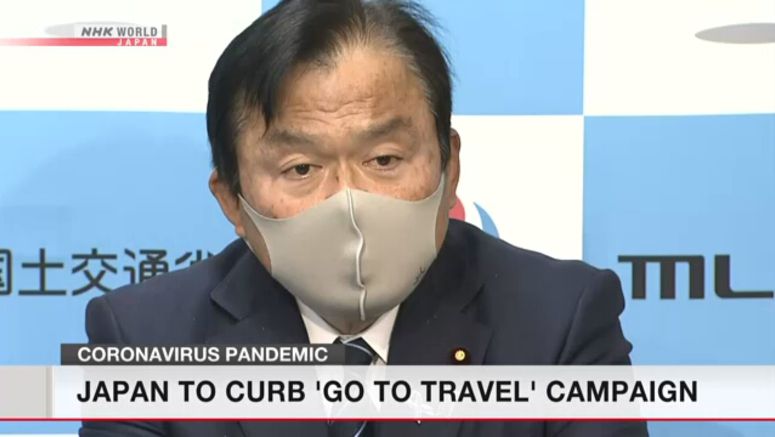 The Japanese government will scale back a popular domestic tourism campaign due to the coronavirus, which is now spreading rapidly nationwide.
Officials are expected to halt subsidies for travel to certain hot spots. The tourism minister says any affected businesses will likely be compensated for their losses.
Tourism Minister Akaba Kazuyoshi said, "Consumers will not have to shoulder the cost of cancellations. For participating businesses that will be affected by the cancellation, 35 percent of the travel expenses will be covered by the government's budget.
The governor of Hokkaido says a spike in cases is forcing him to consider excluding prefectural capital Sapporo from the campaign -- called Go To Travel.
The governor of Osaka Prefecture says he will ask the central government to do the same for Osaka City. Both prefectures reported over 200 new cases on Monday.
The exclusions are expected to run for three weeks. The tourism minister says a final decision will be made after the two prefectures report to the government.
More than 130,000 coronavirus cases have been confirmed across Japan. The death toll exceeds 2,000.
As of Monday, a record 331 people were in serious condition.