Japan To Ease Restrictions On Crowds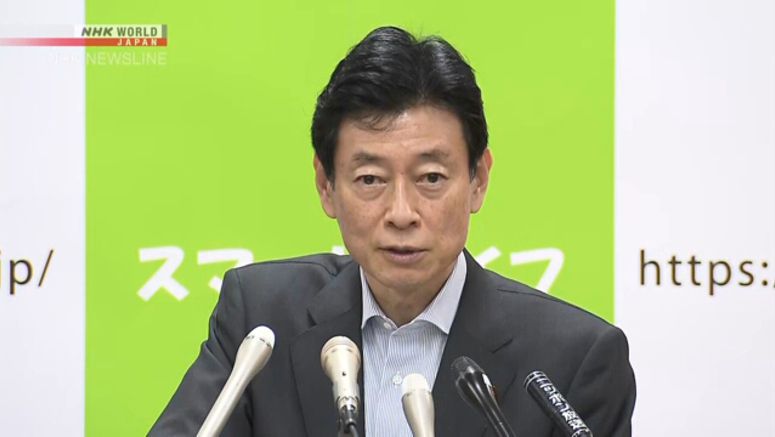 The Japanese government has instructed the country's 47 prefectures to take due measures as it approves a further easing of restrictions on events on Friday as planned.
The government maintains medical resources are available despite a surge in the number of coronavirus infections in Tokyo and its neighboring prefectures, and says a state of emergency need not be declared.
The instructions to the prefectures call on those with symptoms, including a fever, to refrain from leaving their homes, let alone cross prefectural borders.
Event-goers should also be discouraged from visiting facilities where full-fledged antivirus measures are not in place.
Event participants will be required to install the health ministry's contact-tracing app beforehand and provide their contact details.
Event organizers and facility managements will be required to check temperatures of participants and to ask those with a fever or other symptoms to refrain from taking part.
They are also asked to offer refunds to people who are denied entry.
Nishimura Yasutoshi, the minister in charge of the coronavirus response, expects to hold an online meeting with the head of the National Governors' Association on Thursday to seek cooperation.