Japan To Ease Restrictions On Events As Scheduled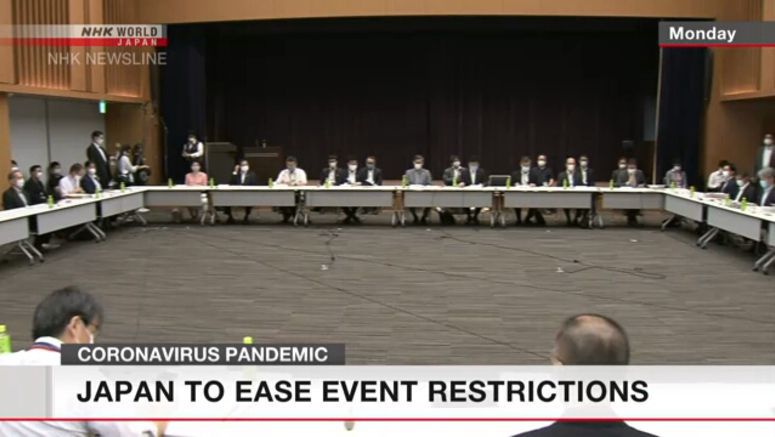 The Japanese government plans to ease restrictions later this week on holding events based on experts' assessment of coronavirus infections in the country.
Members of the newly-established subcommittee on coronavirus measures met for the first time on Monday.
The experts suggested that many of recently confirmed coronavirus cases have been younger people, and that the number of people with serious symptoms has been lower.
They concluded that medical resources are available right now, and that the situation has changed since early April when a state of emergency was declared.
The experts supported a plan to ease restrictions on events on July 10 on the condition that thorough preventive measures are taken.
The government plans to raise the maximum number of attendees at an event from 1,000 to 5,000.
The government also plans to hold a meeting of the subcommittee as early as next week to hear the experts' opinions on how to balance between anti-virus measures and socio-economic activities.