Japan To Extend Anti - Piracy Mission Off Somalia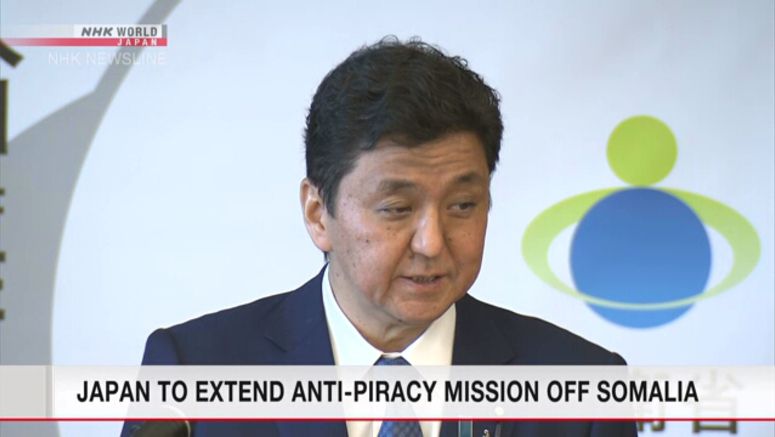 The Japanese government has decided to extend by another year the Maritime Self-Defense Force's counter-piracy mission off the coast of Somalia.
Japan has deployed destroyers and patrol aircraft to guard commercial ships in the area based on the anti-piracy law since 2009. The current mission is scheduled to expire on Thursday next week.
The decision to extend the mission came at a Cabinet meeting on Tuesday.
The government also decided to increase the number of personnel involved in the mission bracing for any possible impact from the expanding coronavirus pandemic.
Meanwhile, the government also decided to extend for another year the participation of Ground Self-Defense Force personnel in a multinational peacekeeping mission in the Sinai Peninsula in Egypt. The GSDF mission is set to expire at the end of this month.