Japan To Extend State Of Emergency Until May 31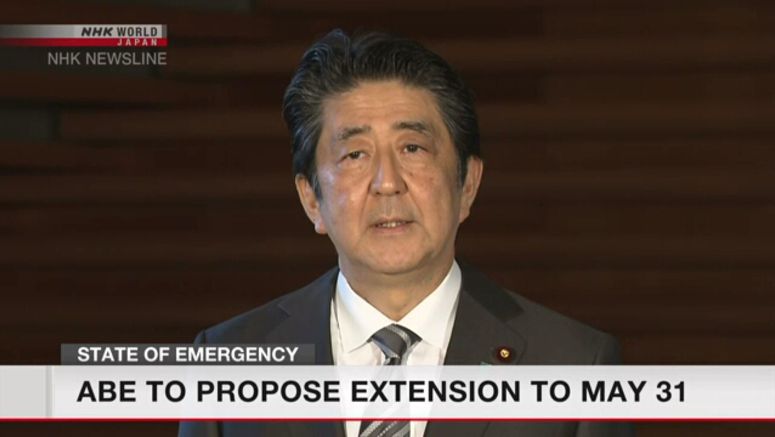 The Japanese government is set to extend its nationwide state of emergency for the coronavirus outbreak by nearly a month until May 31.
The government will ask an advisory expert panel for its opinion on the extension schedule on Monday. It will then inform the Diet of the plan before finalizing it at a taskforce meeting later in the day.
The government will likely approve the extension on the grounds that the medical system remains severely strained despite the downturn in the daily number of newly confirmed infections. The current state of emergency is due to expire on Wednesday.
The government is not seeking to expand the list of 13 prefectures that are under a special alert for their need to take particularly strict measures to curb the outbreak.
It's expected to basically ask those prefectures, including Tokyo and Osaka, to maintain their current requests for limited activities of people and businesses.
Meanwhile, other prefectures are likely to be allowed to partially ease their requests on the condition that they strongly call on people and businesses to adopt new lifestyles in the fight against the coronavirus.
The government is expected to ask those prefectures to continue discouraging people from traveling across prefectural borders, making nighttime outings, and visiting places where closed, crowded and close-contact settings are inevitable.