Japan To Focus Social Media On Disputed Islands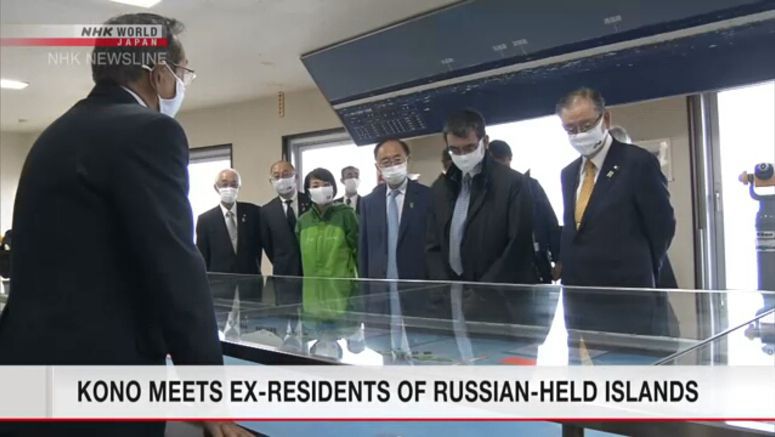 Japan's minister in charge of affairs related to a group of islands known as the Northern Territories says the government plans to use social media to raise awareness among young people.
Russia controls the islands. Japan claims them. The government maintains they are an inherent part of Japan's territory, and were illegally occupied after World War Two.
Okinawa and Northern Territories Affairs Minister Kono Taro made his first visit on Sunday to the northern prefecture of Hokkaido since assuming his post earlier this month.
From Cape Nosappu in Nemuro City, Kono looked out at one of the islands that Japan claims.
He also visited a Northern Territories museum and received a briefing from officials. He met former residents of the islands.
Kono told reporters that younger generations are becoming less familiar with the issue, and that the government can do a lot to draw their attention through social media.
An annual visa-free visit to the islands by former residents was canceled this year due to the coronavirus outbreak.
Kono suggested that the government will make preparations for the visits to resume when circumstances allow.