Japan To Work To Put Rcep Into Force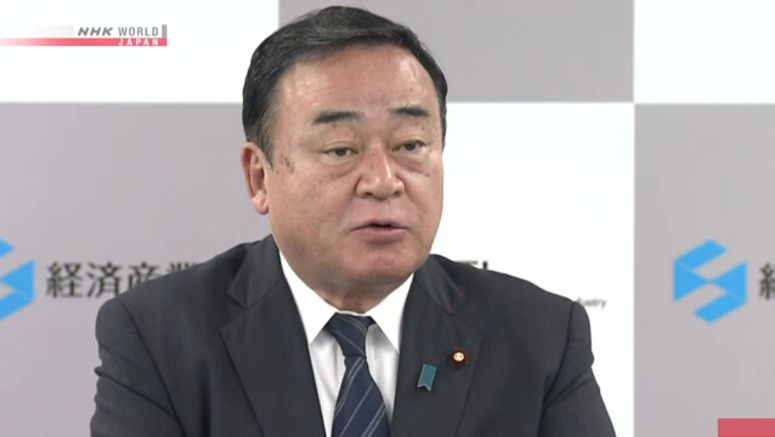 Economy, Trade and Industry Minister Kajiyama Hiroshi says the government will work to put the Regional Comprehensive Economic Partnership, or RCEP into effect promptly.
Kajiyama spoke to reporters after an online summit and signing ceremony he attended with Prime Minister Suga Yoshihide.
He said the signing followed a joint statement that concluded eight years of negotiations.
Kajiyama said he is convinced the pact will contribute to expanding Japan's exports of industrial and agricultural products to other Asian countries, and also to the establishment of free and fair economic rules in the region.
Referring to India, which did not sign, Kajiyama said he still wants the country to join RCEP given its geopolitical significance and the size of its economy.
He said Japan will do its best to have India sign up as soon as possible.