Japan Unveils New Policy To Fight Coronavirus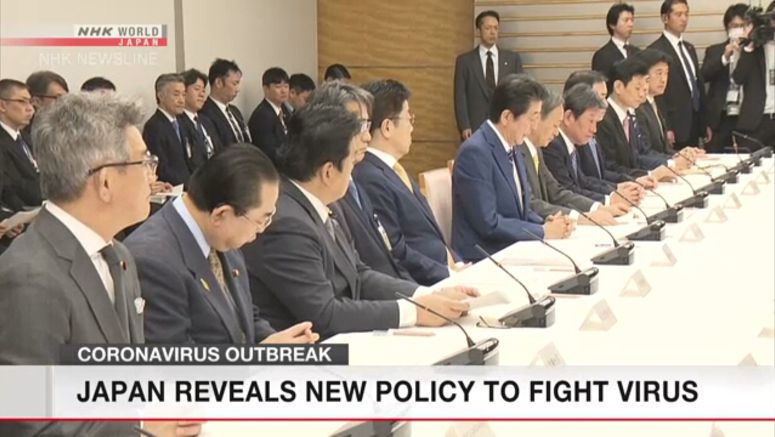 The Japanese government has unveiled its new strategy to deal with the growing coronavirus outbreak. Major measures include telecommuting, working staggered hours, and accepting patients at general hospitals in areas of high infection.
Members of the government's task force decided on the new policy at their meeting at the prime minister's office.
It calls on people and businesses to take steps to prevent further infections. Companies are urged to have employees stay at home if they have a fever or other symptoms of a cold.
The policy stops short of demanding that events be cancelled. But it does ask organizers to carefully consider whether to go ahead with them.
To secure adequate medical care for those in serious condition, the guidelines say people with mild symptoms will be required in principle to rest and recuperate at home in areas with a significant increase in infections.
General hospitals will also be asked to accept patients after putting in place separate hours and treatment areas to prevent cross-infection.
Japanese Prime Minister Shinzo Abe said, "It's important to curb the speed of the growing number of patients as much as possible and to control the spread of the disease. In order to do so, we will take further measures based on this new policy, according to each local government's situation."