Japan Urges Wuhan Workers To Tell Govt. Of Plans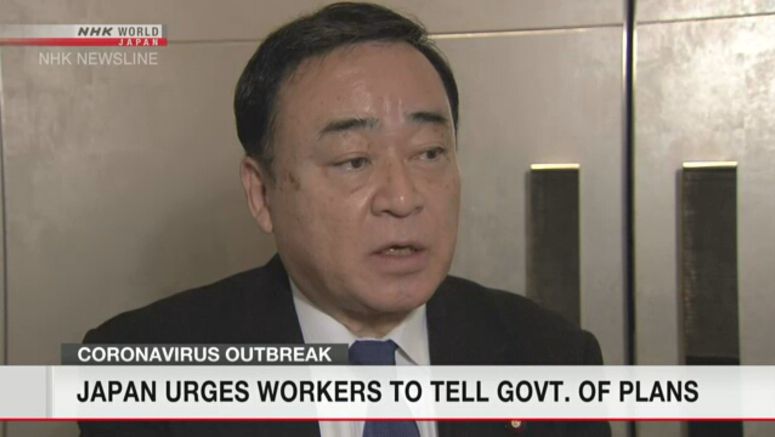 Japan is scrambling to make arrangements for citizens seeking to get out of Wuhan, a Chinese city at the center of the coronavirus outbreak.
Officials want workers to notify the government of their plans to stay or go.
Industry minister Hiroshi Kajiyama on Monday spoke with organizations representing small and medium-sized companies.
He asked businesses to make sure their employees in China have told the Japanese government about whether they will come back or stay in Wuhan.
Kajiyama said the government is working hard to keep track of everyone who is working or on a business trip.
He said the government will do its best to make sure that those who want to return will be able to come back to Japan as soon as possible.
Officials want to ensure that everyone who needs a seat on a chartered flight will get one. Kajiyama said the government is also arranging transportation within the area.