Japan, Us Agree N.korea Violating Unsc Resolutions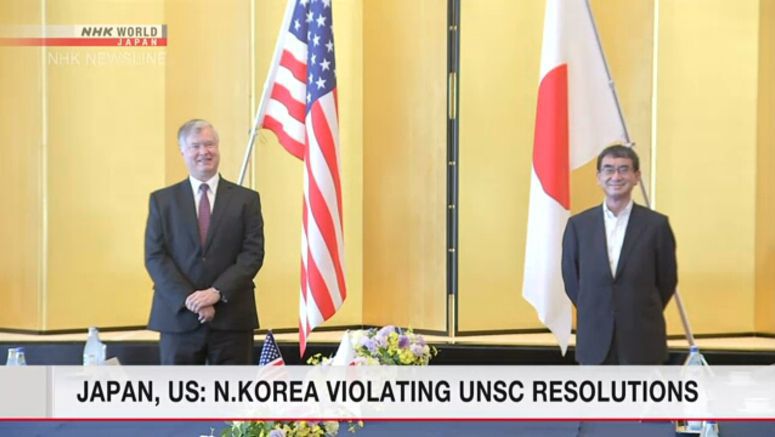 Japanese Defense Minister Kono Taro and US Deputy Secretary of State Stephen Biegun have agreed that all North Korean missile launches violate UN Security Council resolutions.
The two met for about half an hour in Tokyo on Friday.
Kono said North Korean launches of even short-range missiles are a clear violation of the UNSC resolutions.
He said the international community should be united and send that message to the North.
Both agreed on the need for full implementation of resolutions for Pyongyang's missiles of all ranges to be scrapped completely and irreversibly.
They also agreed to cooperate on missile defense.
Kono made no mention of the Aegis Ashore missile defense system. The Japanese government recently gave up on the deployment of the system to two locations in Japan.