Japan, Us, Australia, India Set For Talks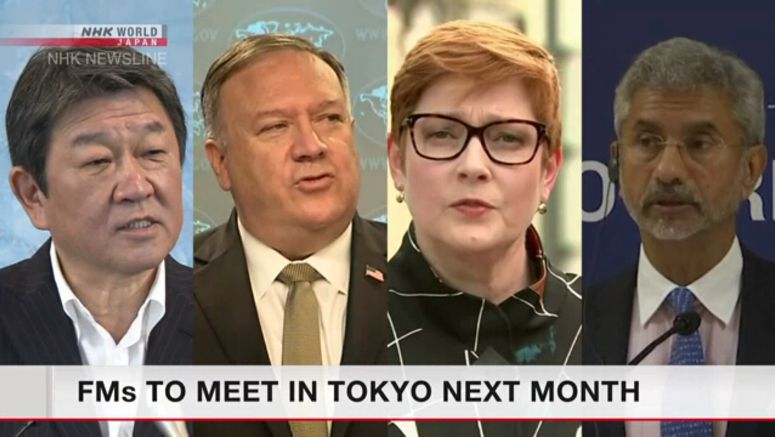 NHK has learned that US Secretary of State Mike Pompeo will be in Tokyo early next month for talks with his Japanese, Australian and Indian counterparts.
The four also met in New York in September last year. In October, they are expected to discuss China's increased maritime activities, and reaffirm their commitment to a free and open Indo-Pacific based on the rule of law.
Arrangements are also underway for new Japanese Prime Minister Suga Yoshihide to meet Pompeo.
It will be Suga's first face-to-face meeting with a senior foreign official since he took the helm of the government.