Japan, Us To Discuss Chemicals Detected Near Bases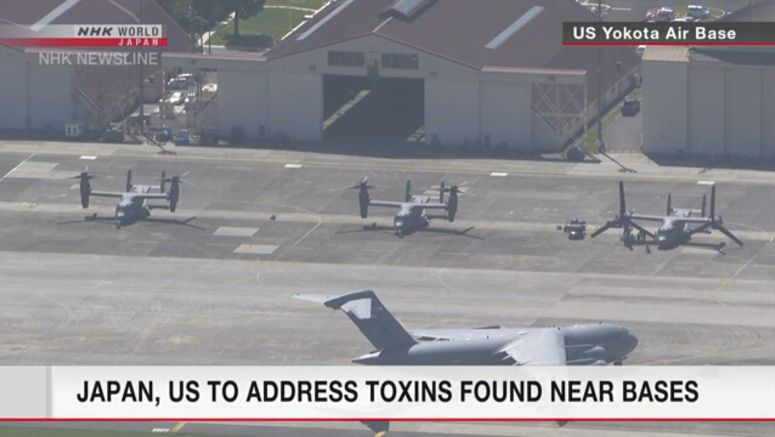 The governments of Japan and the United States will consider how to cooperate to deal with toxic chemicals detected in high levels around US bases in Japan.
Organic fluorine compounds, such as PFOS, have been detected near US bases in the southern prefecture of Okinawa and Tokyo's Yokota Air Base. The chemicals have been proved toxic in tests using animals.
Japanese Defense Minister Taro Kono discussed the issue with US Defense Secretary Mark Esper during their meeting at the Pentagon on Tuesday.
In the US, officials have set up a task force to handle toxic chemicals on US soil. Kono and Esper agreed that their governments will work together to do likewise.
They reaffirmed that the understanding and cooperation of people living near bases are essential for US forces in Japan to maintain readiness in the increasingly harsh regional security environment.