Japanese Boy Directs Dolphin Shows At Aquarium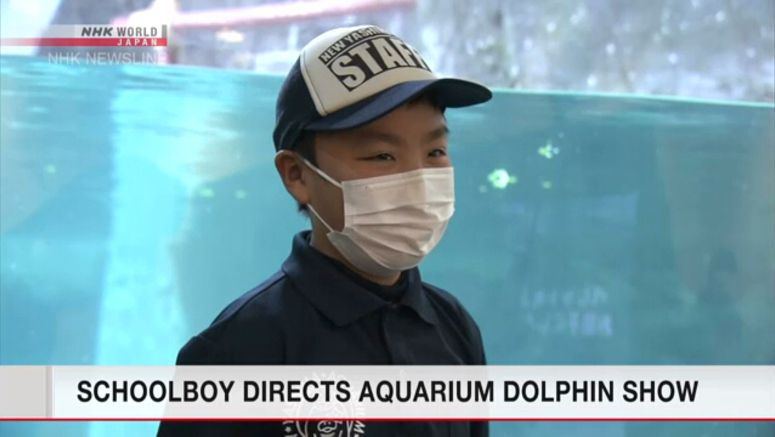 An aquarium in western Japan has appointed an 11-year-old boy the director of its popular dolphin show. The boy impressed the staff with his deep love for marine animals.
Goto Takuto is in the sixth grade of an elementary school in Takamatsu City, Kagawa Prefecture. He has been regularly visiting the city's New Yashima Aquarium since he was two.
The aquarium initially allowed him to help out during his holidays. Now he is in charge of acoustic production for the live dolphin shows.
Takuto directed four performances on Sunday, each lasting 25 minutes.
He played 14 kinds of music and sound effects while monitoring the movements of the dolphins and trainers.
A newly employed aquarium official was on standby to receive his instructions.
After the shows, Takuto walked around and invited visitors to take pictures with aquarium mascot Manayan.
Takuto says he loves the aquarium because it allows him to get close to the creatures. He says he is grateful for the opportunity to do various jobs, and that he enjoys fielding questions from visitors.
Although he is only in elementary school, Takuto says he already knows what he wants to do when he grows up: he wants to work at the aquarium.