Japanese Cabinet Adviser Nishikawa Resigns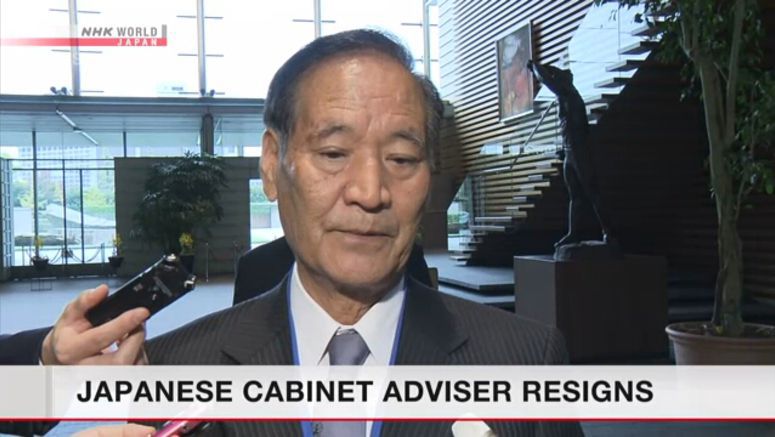 The Japanese government says former agriculture minister and senior Liberal Democrat, Nishikawa Koya, stepped down as special advisor to the cabinet on Tuesday.
Chief Cabinet Secretary Kato Katsunobu told reporters he heard that Nishikawa had offered to resign, citing personal reasons.
Nishikawa is a former Lower House member. He served as agriculture minister and chief of the ruling Liberal Democratic Party's committee on the negotiations of the Trans-Pacific Partnership free-trade agreement.
He was appointed special advisor to the cabinet of then-Prime Minister Abe Shinzo in 2017. He was appointed to the same post by Prime Minister Suga Yoshihide this year.
Reporters asked Kato whether the resignation is related to allegations that Nishikawa was entertained on a cruise ship by a person now at the center of a scandal.
The person, who is a former head of a major poultry business, reportedly told others that he gave cash to another former agriculture minister when the minister was in office.
Kato said, although he is aware of various media reports about the matter, the government is handling Nishikawa's resignation based on his offer.