Japanese Coffee Shops Help Wildfire - Hit Australia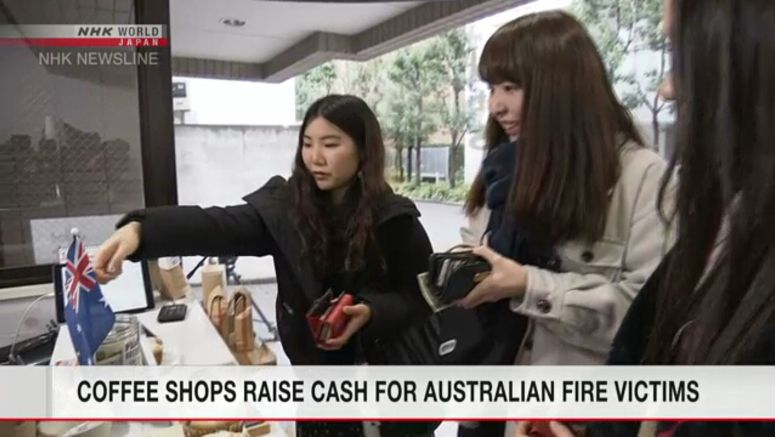 About 50 coffee shops across Japan are donating part of their sales to Australia, where wildfires have burned forests and farm land totaling 170,000 square kilometers, or about half the size of Japan.
More than 30 people have died since last September.
A coffee shop in central Tokyo that uses Australian coffee beans set up a donation box about a week ago.
It started donating 50 yen, or about 45 cents, for every cup of coffee sold on Sunday to a charity in Australia.
The owner, Tomomasa Shibata, lived in Sydney until 10 years ago. He called on coffee shop owners across Japan to join the effort.
About 50 coffee shops in 15 prefectures are taking part and donating part of their Sunday sales.
Shibata says he is worried about his friends in Australia, and that he wants the initiative to spread further.
A customer in her 20s who visited Shibata's coffee shop said global warming is said to be one of the causes of the wildfires, and that she bears part of the responsibility.
She said she wanted to help somehow.