Japanese Communist Party Adopts New Platform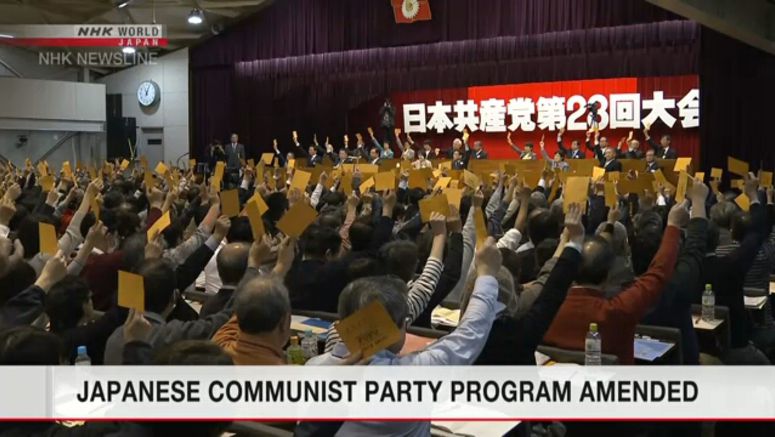 The Japanese Communist Party, or JCP, has amended its platform for the first time in 16 years. It has also adopted a resolution intended to strengthen its cooperation with opposition parties.
The party finished a five-day convention in Atami, Shizuoka Prefecture, on Saturday.
The JCP decided to revise its platform to differentiate itself from the Chinese Communist Party.
The amended platform says "great-power chauvinism and hegemonism" have become "an adverse current to world peace and progress", in reference to China's maritime activities in the East China Sea and elsewhere.
Citing human rights violations, the JCP also deleted a passage describing China as a country that is "beginning a new quest for socialism."
The JCP resolution calls the administration of Japanese Prime Minister Shinzo Abe the "worst-ever political tyranny." It says Abe should not be allowed to continue his time in office.
The resolution also stresses the JCP's commitment to forming a coalition government with opposition parties in the next Lower House election.
The party has also decided to continue with its current leadership under Party Chairperson Kazuo Shii and head of the party secretariat Akira Koike.
It also appointed Upper House member Tomoko Tamura to become the party's first woman policy chief.
Party members also decided to retain Tetsuzo Fuwa, widely seen as the JCP's ideological pillar, as a member of the top leadership.
Shii told reporters that opposition parties have agreed to work together to topple the Abe administration and restore constitutionalism. He said the next task is to confirm their commitment to a coalition government.