Japanese Drum Concert For Covid - 19 Responders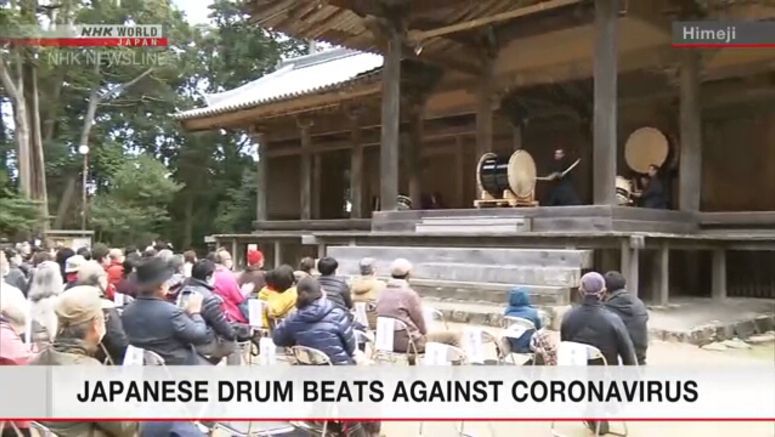 Powerful Japanese drum beats at a Buddhist temple in western Japan gave encouragement to people affected by the coronavirus and those responding to the crisis.
Six drummers performed on Sunday in front of about 300 spectators at the Jogyo-do Hall of Shoshazan Engyoji Temple in Himeji City, Hyogo Prefecture. The building is a national important cultural asset.
Organizers took anti-infection measures, such as requiring the audience to wear masks and placing them more than 3 meters away from the performers.
One spectator said she enjoyed seeing the concert at the great location. Another said it seemed like the strong drumming would drive away the coronavirus.
One of the drummers said he is happy to be able to perform in public for the first time in a long while. He added that he hopes the event has lifted the spirits of people in the audience.