Japanese Firms In China On Alert For Coronavirus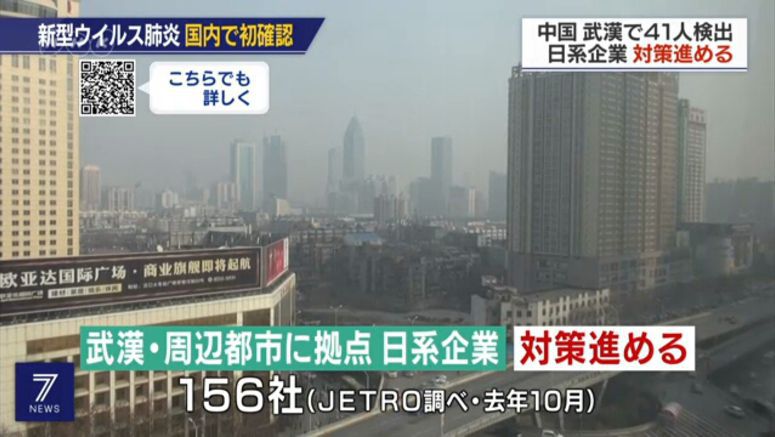 Japanese companies operating in China are tightening measures to prevent their employees from getting pneumonia following an outbreak in the country that may be linked to a new type of coronavirus.
Japan External Trade Organization, or JETRO, says 156 Japanese firms are located in Wuhan and surrounding cities. The inland Chinese city has been hit by the pneumonia outbreak.
Auto parts manufacturer, Yorozu, has instructed company workers to postpone business trips to Wuhan and Guangzhou from January 9. The company also asks its staff returning from China to get a medical examination.
Major retailer Aeon is operating eight shops in Wuhan and others as usual by disinfecting store shelves thoroughly and checking employees' health condition.
Other companies based in Wuhan including Nissan Motor, Honda Motor and electronics company Murata Manufacturing are calling on employees to wash their hands thoroughly and wear masks to prevent infection.
Trading firms such as Mitsubishi Corporation and Itochu Corporation are asking their employees in China to be careful.