Japanese Firms Prepare To Fly Staff Out Of Wuhan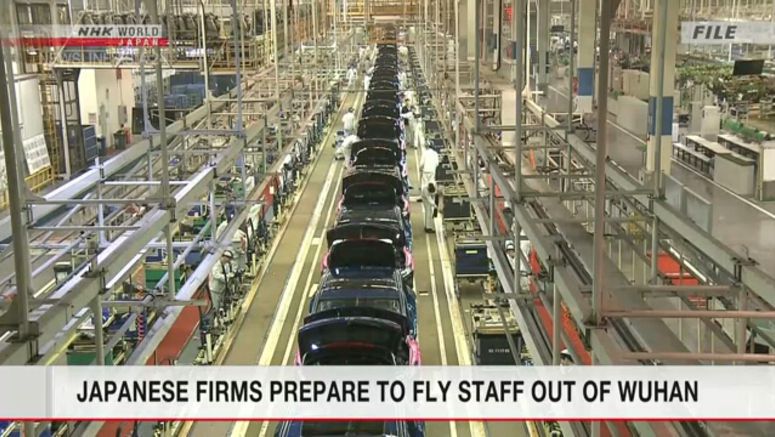 Companies are preparing to bring home employees and their families from Wuhan, a Chinese city at the center of the coronavirus outbreak.
The Japan External Trade Organization says about 160 Japanese firms are operating in and around the city.
Half of the businesses are in auto manufacturing, including carmaker Honda. Company executives plan to repatriate staff and their families, saying they will bring back about 30 people.
Retailer Aeon also has 12 Japanese employees at a group company in Wuhan. The firm says it will return everyone except those essential to running five supermarkets in the city.
And tire maker Bridgestone has two Japanese workers in the area. It says one has already returned, and the other is hoping to fly home on a charter flight.