Japanese Govt. Halts Aegis Ashore Plan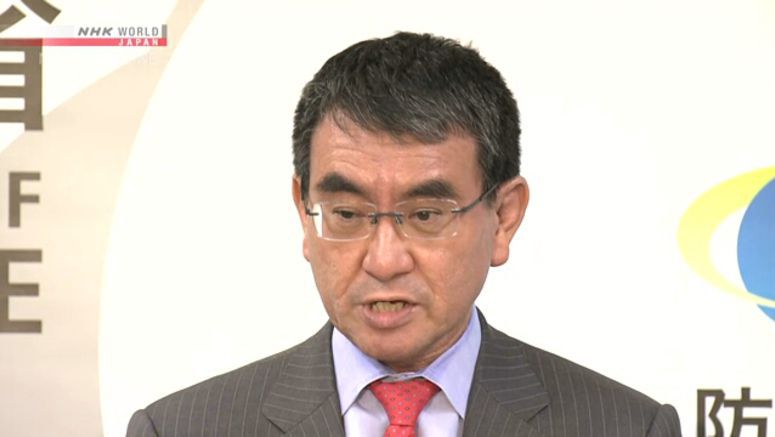 Japanese Defense Minister Kono Taro has announced that the government will suspend a plan to deploy the Aegis Ashore missile defense system in the country.
Kono spoke to reporters on Monday, citing financial and technical challenges as reasons for the decision.
The government had planned to deploy the system in Akita and Yamaguchi prefectures, due to a series of ballistic missile launches by North Korea in recent years.
The land-based system is capable of intercepting a missile outside the Earth's atmosphere.