Japanese Govt. Plans Fund To Boost Universities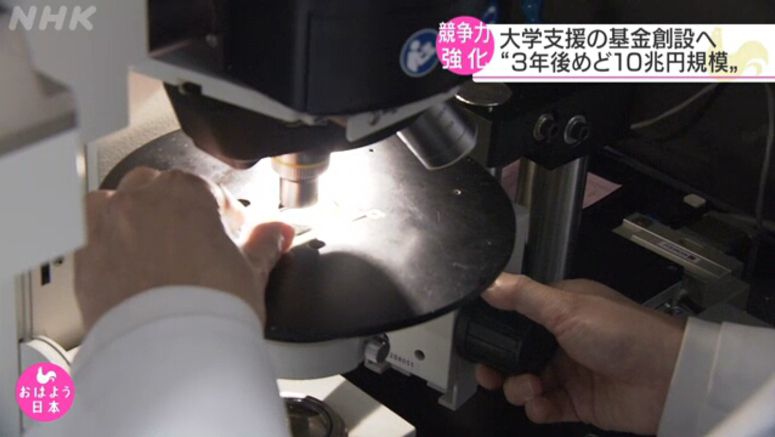 NHK has learned that the Japanese government plans to create a fund aimed at boosting the international competitiveness of the nation's universities.
The money will be for nurturing young researchers and improving facilities.
It will be allocated to universities that actively work on increasing their global competitiveness in research and development or improving management and personnel systems.
The fund will launch in the next fiscal year with about 4.5 trillion yen, or 43 billion dollars, coming from the government's investment and loan program and other sources.
The government aims to raise about 10 trillion yen, or 96 billion dollars over a three-year period. It expects businesses and universities to contribute.