Japanese Lawmaker Couple Questioned By Prosecutors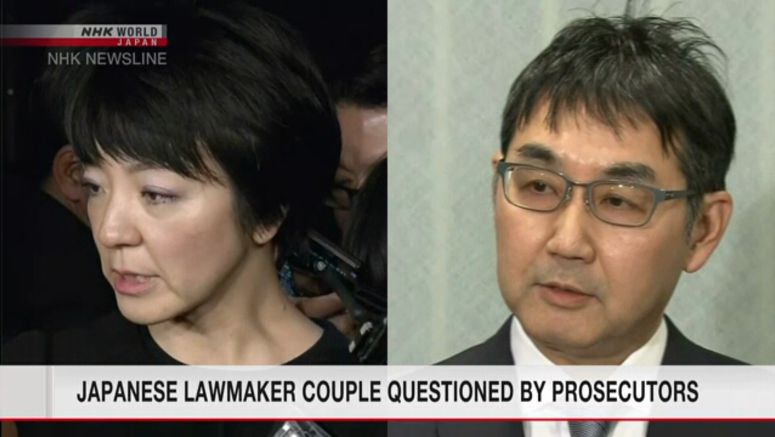 Informed sources say Japanese prosecutors questioned a Diet lawmaker couple earlier this month on a voluntary basis over their alleged violations of the election law.
The sources say the questioning took place during a holiday period in early May.
The investigators are believed to have asked Kawai Anri and her husband, former Justice Minister Kawai Katsuyuki, about allegations related to the Upper House election last July. The wife won her first Diet seat in the Hiroshima constituency in the election.
Prosecutors suspect the couple, both members of the main ruling Liberal Democratic Party, used some of her campaign funds to hand local politicians cash in order to secure their support in the election.
At least more than 10 people, including prefectural and city assembly members, admitted to prosecutors they had received cash from either member of the couple. The money ranged from roughly 470 to 2,800 dollars.
Prosecutors searched the offices and homes of several local politicians.
Prosecutors earlier questioned the Kawais on several occasions in March over different charges related to the election.
Two of their aides are alleged to have paid some of the wife's campaign staff more than the legal limit for the election. Their secretaries were indicted.
The husband's office declined to comment last month, saying investigations are underway.