Japanese Lawmaker Couple To Leave Ldp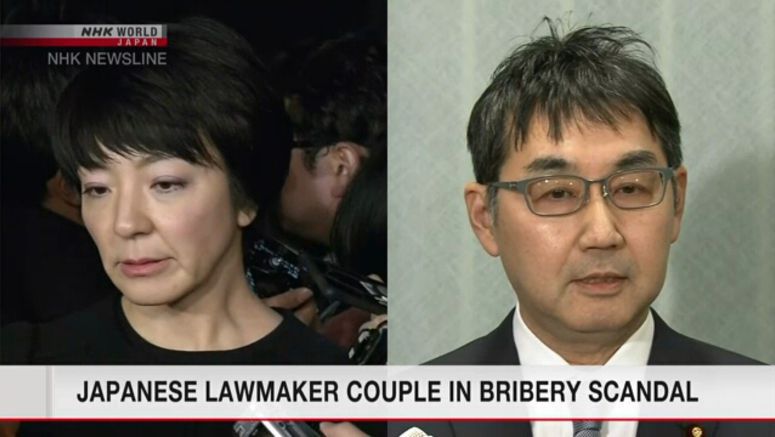 NHK has learned that two Japanese lawmakers have decided to leave the main ruling Liberal Democratic Party over alleged violations of the election law.
Kawai Katsuyuki, former Justice Minister and his wife Kawai Anri, Upper House member have told sources that they don't want to cause any more trouble for the party.
Prosecutors allege that Kawai Katsuyuki handed out more than 190,000 dollars in cash to local legislators. His wife is also suspected of distributing some money.
Prosecutors are expected to pursue the couple's criminal responsibility after the current Diet session ends.
The Kawais are preparing to turn in their notices of departure by Wednesday. But sources say they deny doing anything illegal and have no intention of resigning their Diet seats.