Japanese Lawmakers Protest Arrest Of Hk Activists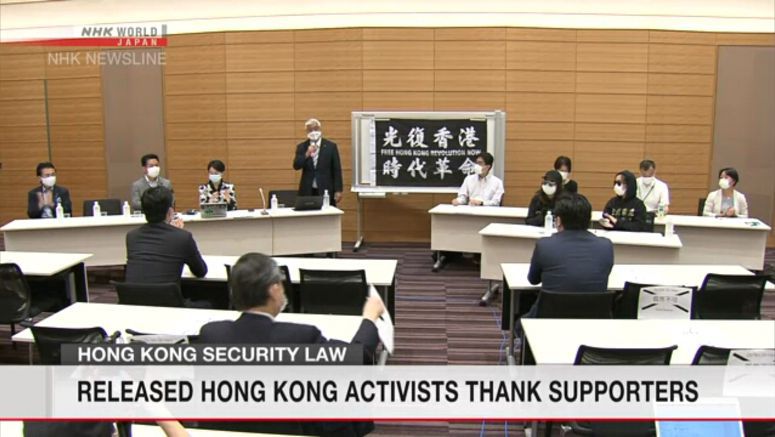 A nonpartisan group of Japanese lawmakers has issued a statement protesting the arrests of pro-democracy activists in Hong Kong on suspicion of violating the new national security law for the territory.
The lawmakers include former defense minister Nakatani Gen of the ruling Liberal Democratic Party and Lower House member Yamao Shiori of the opposition Democratic Party for the People.
They issued the statement at a meeting on Wednesday to lodge a protest with the Chinese Communist Party and Hong Kong authorities over the arrests of Agnes Chow and other pro-democracy activists.
They said an act that infringes upon fundamental human rights such as freedom of thought and freedom of expression cannot be tolerated.
People from Hong Kong who live in Japan attended the meeting, wearing masks.
They said the national security law has become a tool that deprives people of human rights and freedom.
The statement urges Japan's government not to cooperate with an investigation by Hong Kong authorities citing national security law violation. It also asks the government to extend the period that people from Hong Kong can stay in Japan without visas.