Japanese Ministers Urge Utmost Caution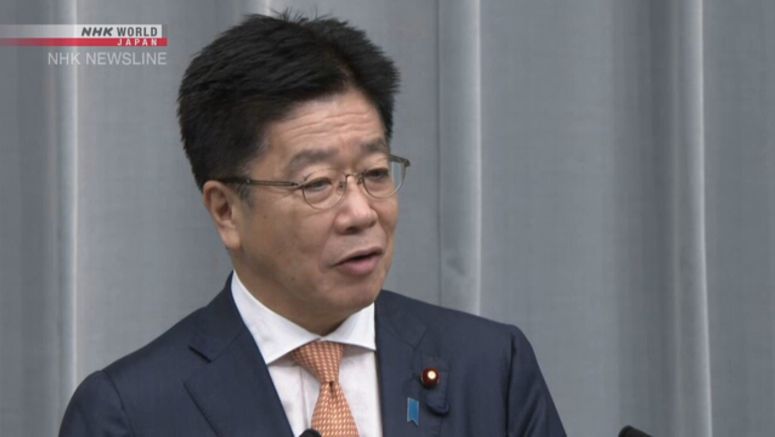 Japan's Cabinet ministers have urged people to take utmost caution against the coronavirus.
Chief Cabinet Secretary Kato Katsunobu said in a news conference on Friday that daily national infections hit a record high on the previous day. He added that the seven-day moving average of daily cases doubled in the last two weeks.
Kato said the government's expert panel has stated that the declaration of a state of emergency may be needed when the coronavirus alert level is at stage four -- the highest on a four-point scale. Stage four indicates an explosive spread of infections. He said the government as well as the experts believe the declaration is not needed at this time.
Health, Labor and Welfare Minister Tamura Norihisa called on people to take strict anti-infection measures when they go out during the upcoming three-day weekend.
Tamura said it may become necessary to restrict people's activities if infections spread further. He added that it is possible to reduce the risk of infection by avoiding crowded places and taking other preventive measures.
Tamura asked people to wear masks even during meals, as talking could disperse droplets.