Japanese Msdf Unit Begins Mission In Middle East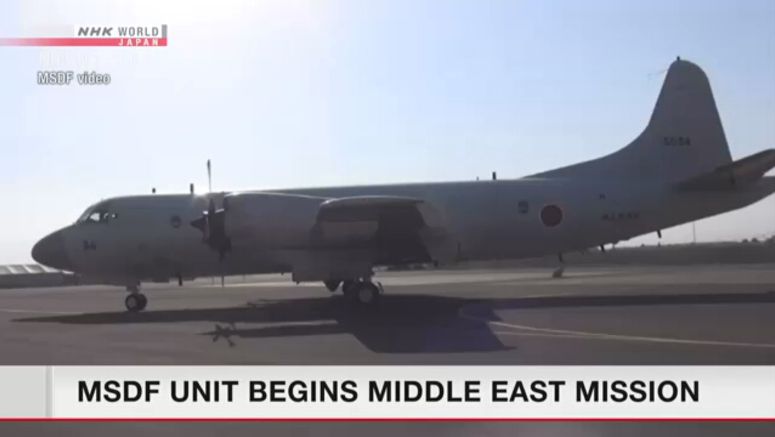 A patrol plane unit from Japan's Maritime Self-Defense Force has begun its intelligence-gathering mission in the Middle East amid heightened tensions in the region.
The unit has two P-3C aircraft, flying from the East African nation of Djibouti to the Gulf of Aden on Tuesday.
The unit left Japan on January 11.
The intelligence-gathering mission was added to its duties after Cabinet approval last month to ensure that commercial ships with links to Japan can safely navigate waters in the Middle East.
MSDF Chief of Staff Hiroshi Yamamura said on Tuesday that the presence of the unit will give a sense of security to Japan-related vessels traveling in the region.
Yamamura pledged thorough preparations for the mission and offered all-out support for the families of the unit members.
He noted that they had carried out map exercises based on all possible scenarios and that recent changes in the situation in the region had not affected their training.
This is the Self-Defense Forces' first long term intelligence-gathering mission overseas.
A destroyer is due to leave Japan in early February to join the effort.