Japanese Musicians Win Brahms Contests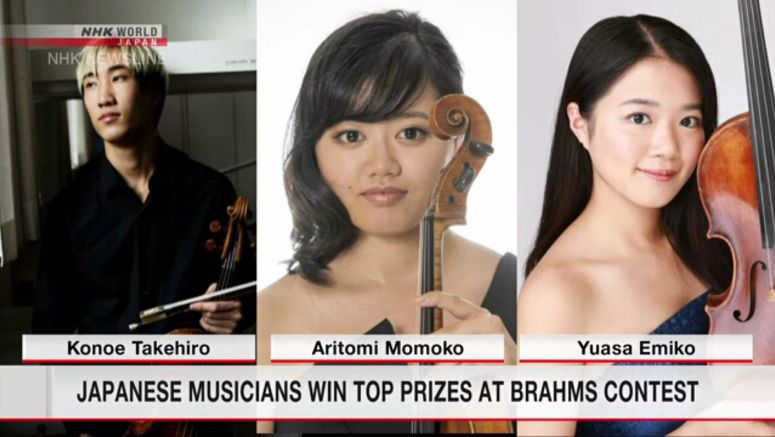 Japanese musicians have won top prizes at the 27th International Johannes Brahms Competition in Poertschach, Austria.
The contest, named after the famed 19th-century German composer, is seen as a gateway to success for young artists.
On Saturday, Konoe Takehiro won first place in the Viola category. Aritomi Momoko placed second, and Yuasa Emiko came third.
On the previous day, Morino Misaki was named the winner in the voice category.
Morino is now based in Vienna. She has been featured in operas and concerts held in Japan and Austria since she graduated from Tokyo University of the Arts.
Her high school classmate, Kiguchi Yuto, accompanied her on the piano. He was honored as the best voice accompanist.
Morino said she was happy to be able to sing before an audience at a time when many concerts and operas are canceled due to the coronavirus pandemic.
She said she was energized by the audience and realized the power of music.