Japanese Public Pay Respects To Lee Teng - Hui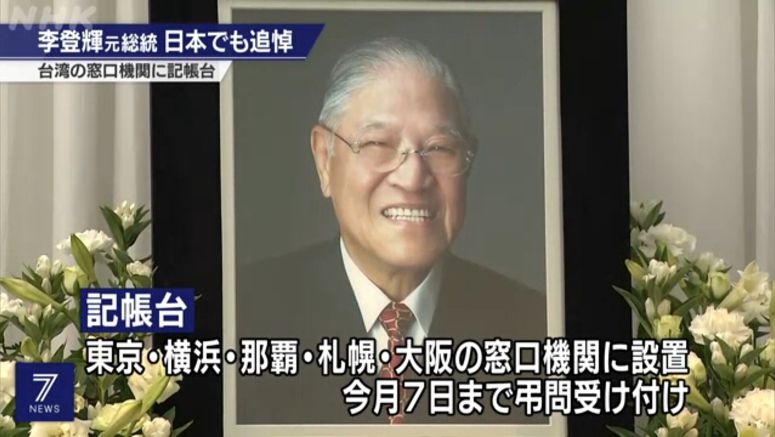 Many people in Japan are mourning the death of former Taiwan President Lee Teng-hui.
Lee died of multiple organ failure last Thursday at the age of 97. He contributed to Taiwan's democratization. One of his biggest achievements was realizing the first direct vote to choose the territory's president.
On Monday, people waited in long lines outside a Taiwanese office in Tokyo to pay their respects to the former president.
After signing condolence books, the mourners prayed in front of a photo of Lee placed at the altar, while his favorite Japanese song "Sen no Kaze ni Natte" played in the background.
A man in his 40s who studied the language in Taiwan and whose wife is from there said the former president played a major role in creating today's Taiwan. He said he absolutely wanted to come here after finding out Lee had died.
A woman in her 60s said an important person for Japan-Taiwan relations has passed away. She said Lee stressed the friendship between Japan and Taiwan. She hopes many people will continue his efforts.
Taiwan's offices in Yokohama, Naha, Sapporo and Osaka, in addition to Tokyo, are receiving mourners until Friday.