Japanese Travel Campaign To Start On Wednesday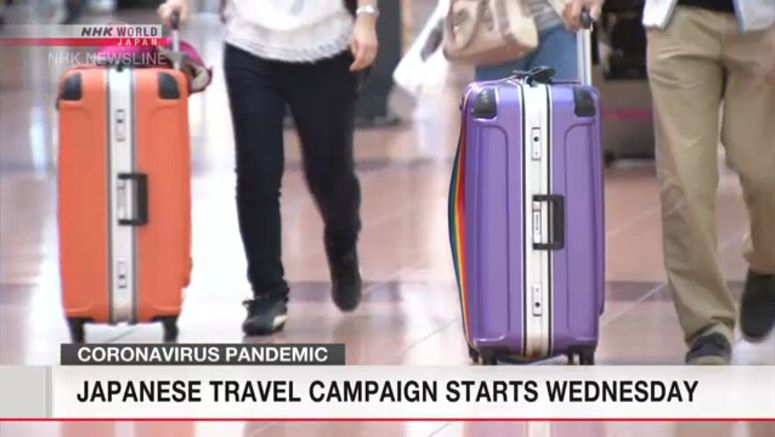 Tokyo is reporting another 237 confirmed infections --- well above the numbers seen when businesses began reopening. But the government says it can balance plans to kick start the economy and the higher case numbers.
Chief Cabinet Secretary Suga Yoshihide said, "The government's basic stance is to prevent the virus from spreading, and continue a phased reopening of the economy."
That includes the government's signature "Go To Travel" campaign, which aims to boost the struggling tourism sector.
Starting Wednesday, domestic travelers can apply for discounts on accommodation and transportation.
But Tokyo, with its rising cases, won't be eligible. That sudden exclusion caught people off guard, and raised concerns about cancellation fees.
Now, the government says both tourists and businesses will be compensated.
Tourism minister Akaba Kazuyoshi said, "We realize we did not properly inform people, so we decided that tourists won't be required to pay them."
The government is now reevaluating plans to further ease restrictions on big events.
The minister in charge of Japan's coronavirus response says a committee will hear from experts on Wednesday about an idea to lift a 5,000-person attendance limit.
More than 25,000 people have tested positive across Japan. The death toll surpassed 1,000 on Monday. The figure includes 13 people from the Diamond Princess cruise ship that docked near Tokyo earlier this year.