Japanese University Receives 'threats' Over Virus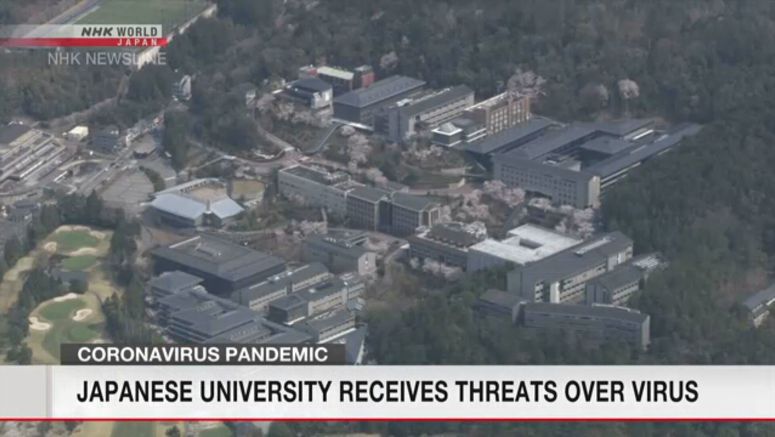 A Japanese university says it has received hundreds of complaints, some of them akin to threats, over coronavirus infections originating from its students.
The number of confirmed cases linked to students at Kyoto Sangyo University has reached 74 in 13 prefectures as of Wednesday.
The university says phone calls and emails criticizing the school began to come in after it reported the first infections among students on March 29.
Some callers wanted to know where the infected students live, and threatened to set fire to the school when officials didn't answer the query.
A restaurant in Kyoto City has been reportedly refusing to serve the university's students, and a childcare facility has told parents working at the school not to bring their children.
University officials say they made information on the infections public to help contain the spread of the virus, but that the staff and students are now under great pressure.
Toyofuku Seiji, a lawyer specializing in human rights issues, says excessive criticism can amount to blackmail and other crimes.
He adds it's not people but the virus that should be fought against.