Japan's Cabinet Approves Most Of Spending Plan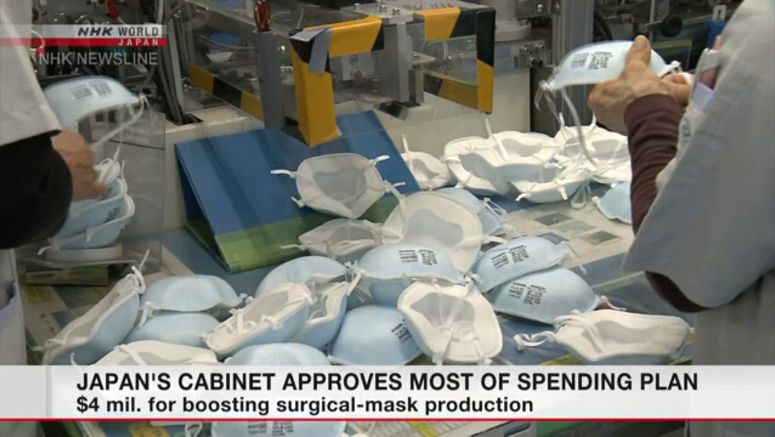 Japan's Cabinet has approved a package to fund most of an emergency plan to tackle the outbreak of the new coronavirus. The spending totals 10.3 billion yen, or 93.8 million dollars. The total plan is worth about 140 million dollars.
Japanese Finance Minister Taro Aso told reporters on Friday that the government wants to implement "firm and urgent countermeasures to stop the further spread of the virus." He also said it wants to promote urgent support plans for affected industries.
The package includes 21 million dollars for assisting evacuees from Wuhan, the epicenter of the outbreak, and passengers and crew of a quarantined cruise ship.
About 30 million dollars is earmarked for setting up stricter quarantine at airports and seaports.
Over 4 million dollars will be spent on assisting manufacturers of surgical masks that plan to invest in boosting production.
The plan will help reinforce systems at the National Institute of Infectious Diseases, so it can increase its capacity for testing.
Some of the money will be used to launch outpatient services in all of Japan's prefectures for those suspected of being infected.
There is also financial support for the development of test kits, anti-virus drugs and vaccines.