Japan's Cabinet Approves Record 2020 Budget Plan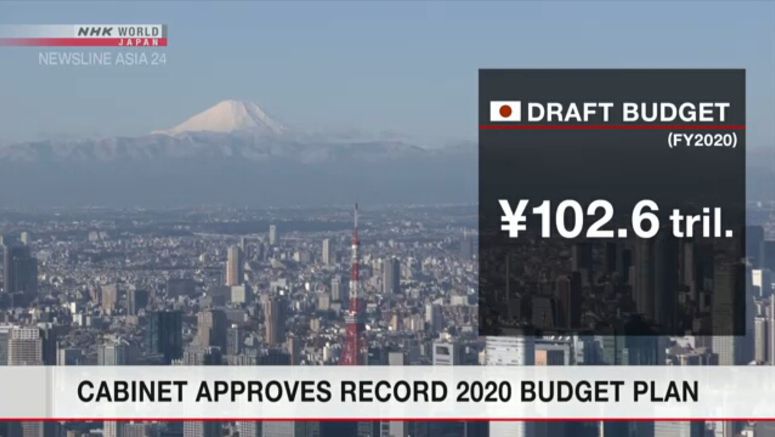 Japan's Cabinet has approved a record budget for fiscal 2020 that includes ballooning funding for social security programs.
Government officials submitted the draft budget to the regular Diet session on Monday.
The total comes to 102.6 trillion yen, or about 930 billion dollars, marking a record for the eighth-consecutive year.
Money for social security also hit the highest on record, at nearly 35.8 trillion yen. The funds will go to the growing costs of healthcare and pensions on the back of Japan's aging population. Some of the money will also provide free higher education for low-income households.
Defense spending is a record 5.3 trillion yen. The price tag covers measures for space and cyber-security.
Officials expect government bonds to pay for about a third of the budget costs. But the draft bill will still add to Japan's growing national debt.