Japan's Contact - Tracing App Resumes Service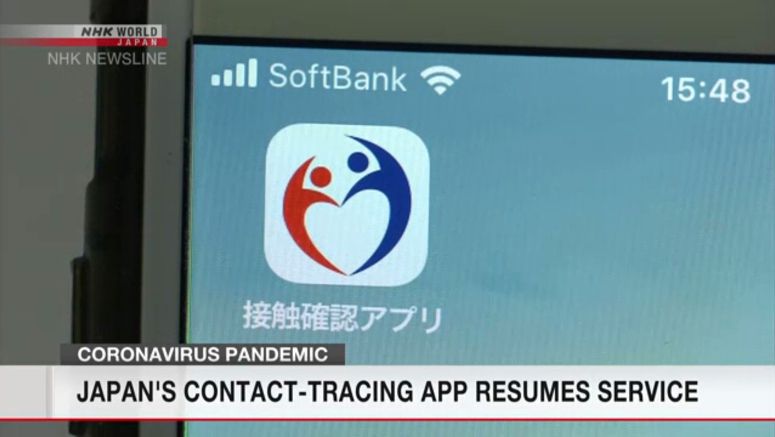 Japan's health ministry resumed its coronavirus contact-tracing app service on Friday.
The ministry said on Thursday that it fixed a glitch which was found just days after the smartphone application was rolled out on June 19.
The app records data sent out by other smartphones within a 1-meter radius after 15 minutes of contact.
People who contract the virus are supposed to register their infection by entering into the app a personal number assigned by public health centers. The app will then notify users who were in close contact with that person.
Officials had stopped issuing personal numbers since the glitch was found.
The ministry says users need to update their app to the latest version.
The app was downloaded around 5 million times as of Thursday evening.